Trump vs. Pence… let the political games begin!
What Mike Pence has said that could be used in a Donald Trump trial
His campaign is capitalizing off the indictment with "too honest" merchandise.
Former Vice President Mike Pence is a central figure in the indictment accusing former President Donald Trump of crimes for his efforts to overturn the 2020 election — and in a dramatic turn — could also be a witness in a forthcoming trial, while both he and Trump campaign to be the next president.
While Pence fought in court to keep from testifying before the grand jury, he was ultimately ordered to do so, and it appears from the 45-page indictment that his account of Trump's state of mind — and "contemporaneous notes" cited in the document — significantly helped special counsel Jack Smith lay out his case that Trump knew he had lost and despite that, pursued illegal efforts to hold onto power.
Trump has denied wrongdoing and on Thursday pleaded not guilty to all the new charges against him.
When asked Wednesday if he would testify in Trump's criminal trial, Pence said he has "nothing to hide," but in his trademark cautious approach, continued to hedge.
"I testified under a subpoena before the grand jury. I'm somebody that believes in the rule of law, but look, I have nothing to hide," Pence told reporters at the Indiana State Fair. "I don't want to prejudge how that case may unfold. The president's entitled to the presumption of innocence and entitled to his day in court."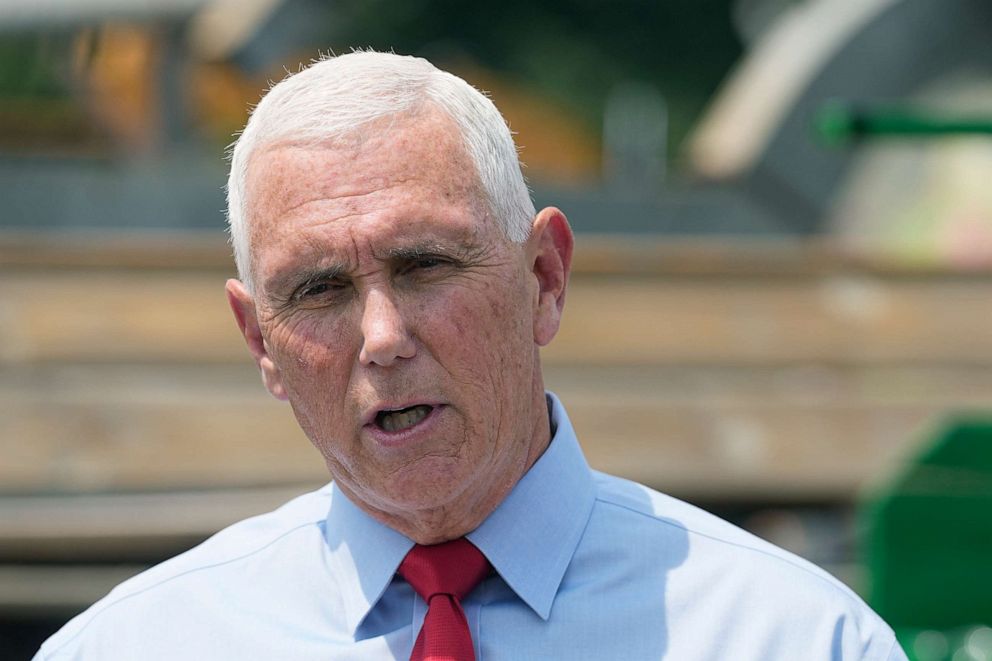 "And I have seen the weaponization of the Justice Department," he added, echoing a key Republican talking point. "I'd hope that on this matter of Jan. 6, it wouldn't come to this because I do believe that this is only going to kind of further ignite the divide in the country."
Still, leaning into Trump's latest indictment — one in which his role as vice president is mentioned more than 100 times — Pence's campaign started selling "too honest" merchandise Thursday that plays off a key phrase in the indictment citing Trump's own alleged words to Pence: "You're too honest." It's what Trump allegedly told Pence after he refused to succumb to Trump's pressure to have him stop the electoral vote count, also recounted in Pence's memoir.
MORE: Pence says 'crackpot lawyers' told Trump what he wanted to hear
Here's what Pence has said in his most recent — and more pointed — public comments that could be part of a Trump trial.
Rejecting Trump's 'pause' defense
Offering a preview of Trump's defense, Trump's attorney John Lauro said on CNN Tuesday that Trump had asked Pence to "simply pause the voting" when Pence presided over the joint session of Congress to certify President Joe Biden's win.
"There's nothing inherently unconstitutional or illegal about that," Lauro argued in a new twist. "Mr. Trump is not a lawyer. He's a businessman."
Fox News Martha MacCallum pressed Pence Wednesday on whether he was simply asked to "pause" the proceedings on Jan. 6 to "consider one more relatively minor violation of the Electoral Count Act," a position Pence flatly rejected not just as disputed legal advice — but as one put forward by "crackpot lawyers."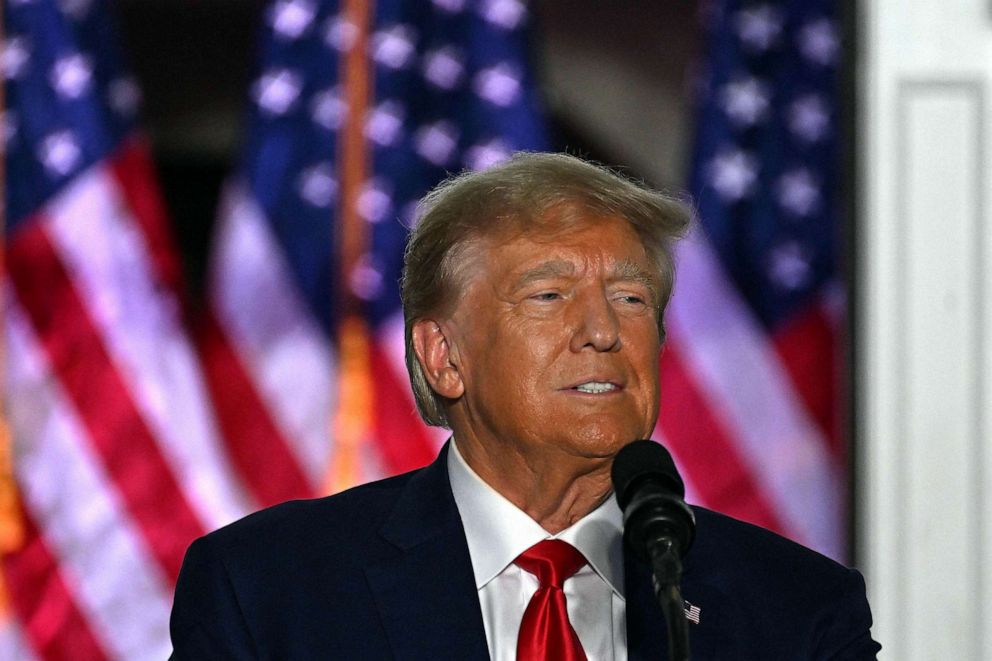 "Let's be clear on this point, it wasn't just that they asked for a pause. The president specifically asked me — his gaggle of crackpot lawyers asked me — to literally reject votes to which would have resulted in the issue being turned over to the House of Representatives and literally chaos would have ensued," Pence responded.
"The American people deserve to know that President Trump and his advisers didn't just ask me to pause. They asked me to reject votes, return votes, essentially to overturn the election, and to keep faith with the oath that I made and the American people and to Almighty God, I rejected that out of hand," he said.
'Contemporaneous notes
"Contemporaneous notes," Pence says he took at the time are directly mentioned twice in the indictment.
The first reference to Pence's "contemporaneous notes" is at the mention of a meeting on Dec. 29, 2020, where Trump allegedly told Pence the Justice Department was "finding major infractions." The second direct reference to them is to a meeting on Jan. 4, 2021, where Pence allegedly questioned a proposal by "Co-Conspirator 2," whom ABC News deduces is Trump election attorney John Eastman, to send the electoral votes back to states, an action Pence maintains he didn't have authority under to do under the Constitution.
MORE: Trump's 3 indictments mark an unprecedented moment in presidential history
The indictment says: "During the meeting, as reflected in the Vice President's contemporaneous notes, the Defendant knowingly made false claims of election fraud, including, "Bottom line–won every state by 100,000 votes" and "We won every state," and asked–regarding a claim his senior Justice Department officials previously had told him was false, including as recently as the night before–"What about 205,000 votes more in PA than voters?"
It also lays out calls and meetings, some of which were also mentioned in Pence's memoir "So Help Me God," where the pressure campaign continued: In the days before Jan. 6, 2021, when Pence called Trump to wish him a Merry Christmas, the conversation turned to his coming role overseeing the electoral vote count. The special counsel also describes a New Year's Day phone call where Trump allegedly "berated" Pence about his opposing a lawsuit that Trump hoped might deliver a favorable outcome related to rejecting or returning votes to states. Pence argued that he had no constitutional basis to either return or reject the votes, and Trump allegedly said, "You're too honest."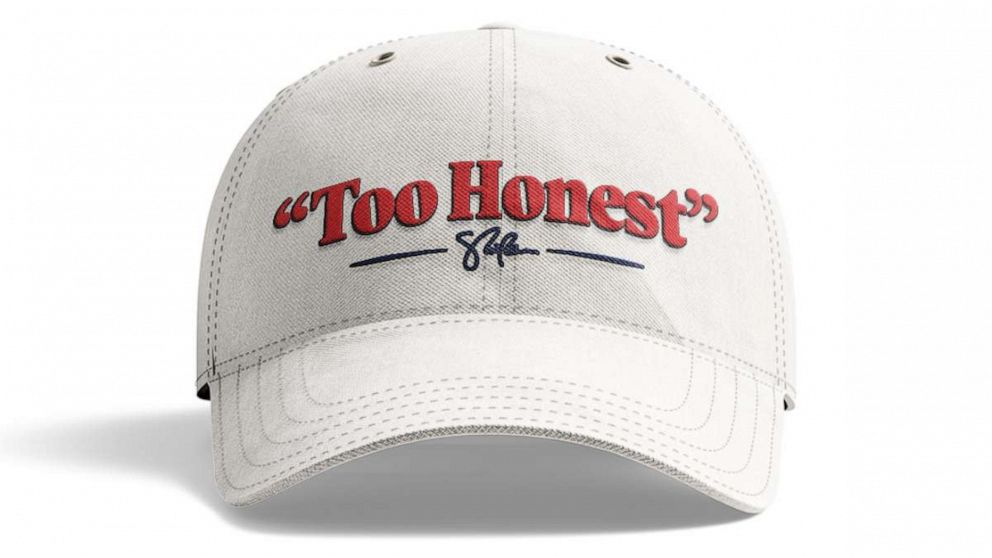 Asked by ABC News in a gaggle with reporters Wednesday why he thought to take notes at the time, Pence said it was because he wanted to make sure any legitimate objections were heard.
"Candidly, I was trying to keep an open mind about the objections that were going to be brought to the floor," he said. "I was fully prepared to make sure that we heard all the arguments, and concerns that members of Congress had brought, but because of the riot, and because of the assertion by the president and his crackpot lawyers that I can overturn the election, the violence that ensued eclipsed all of that."
Now those notes serve as a key account and timeline to underpin the prosecution's case.
Branding Trump's 'crackpot lawyers' as offering illegal advice
Pence has taken to branding Trump's team of attorneys as "crackpot lawyers," suggesting the advice they were offering wasn't sound and, potentially, wasn't legal, not something Trump could claim he relied on.
"Sadly, the President was surrounded by a group of crackpot lawyers that kept telling him what his itching ears wanted to hear," Pence said Wednesday. "While I made my case to what I understood my Constitution to require, the president ultimately continued to demand that I choose him over the Constitution."
"What the president maintained that day, and frankly, has said over and over again over the last two and a half years, is completely false," he added. "And it's contrary to what our Constitution and the laws of this country provide."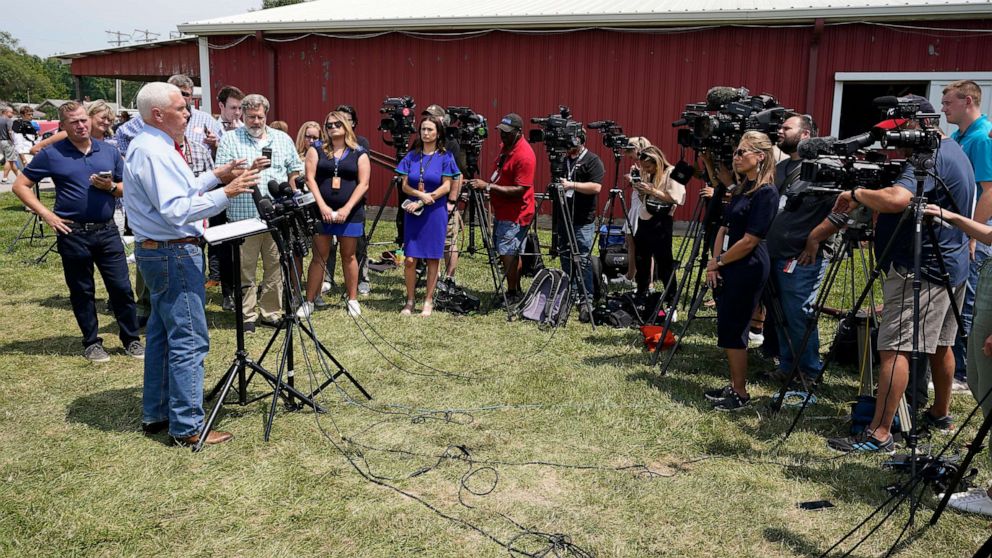 Pence has previously dodged direct questions on Trump's intent and his state of mind at the time.
"What his intentions were — and, as you know, criminal charges have everything to do with intent – what the president's state of mind was, I don't honestly know what his intention was that day," Pence said on CNN's "State of the Union" last month.
MORE: Mike Pence offers tougher stance after reading Trump indictment
Pence says he repeatedly told Trump he couldn't overturn an election they had lost.
"If there is enough evidence to prove that Trump knew he had lost the election, then it's obvious that he was acting with corrupt intent," Ryan Goodman, a professor at New York University School of Law said last year, in an interview around the Jan. 6 committee's criminal referral. "You can't try to pressure the vice president to overturn the election if you know you actually lost."
Still not willing to say Trump's conduct was criminal
Despite everything that emerged, Pence is still not willing to say Trump's behavior was criminal — something Trump's defense lawyers could highlight.
"My focus is going to be not on the indictment or the merits of it," Pence said Wednesday. "The president can make his case for it. But I'm going to make it clear to the American people, as I seek the Republican nomination, that despite what Donald Trump has said over the last two and a half years, I had no right to overturn the election. And on that day, President Trump asked me to choose him over my oath to the Constitution."
We wish to inform readers that the beforementioned content is not our own, and neither do we claim it to be as such. All credit goes to ABC News for producing the original content. They have our endorsement.